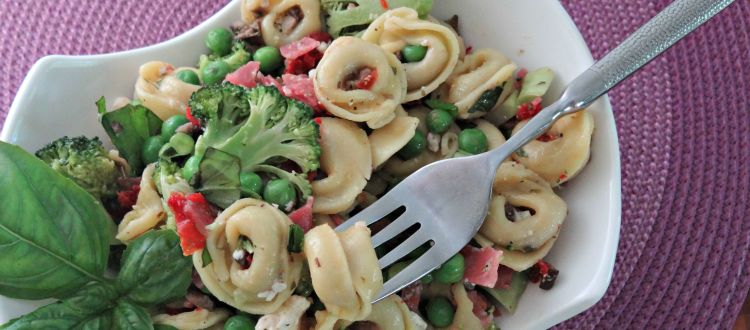 Pesto Tortellini Pasta Salad
I love a good pasta salad, especially when the weather is warm and I don't fee like thinking about what I'm going to make for dinner. Loaded with veggies, a little meat, and yummy flavors- this recipe is ideal for pot-lucks, cook-outs, or simple good 'ole leftovers.  My tortellini salad is the result of a bit of experimenting. Years ago, I found the dry tortellini pasta at Trader Joe's and began to play around with flavor profiles until I found a winning combo. Since then, I've learned to save time by picking up most of the ingredients at Trader Joe's – they have everything there and it makes life just a little easier!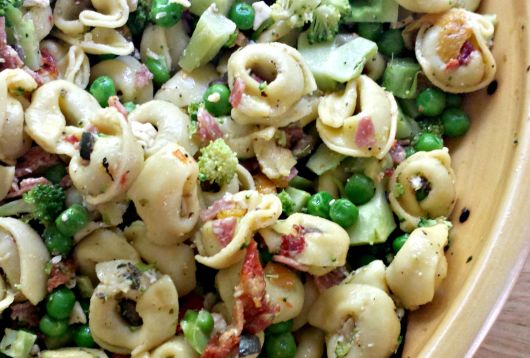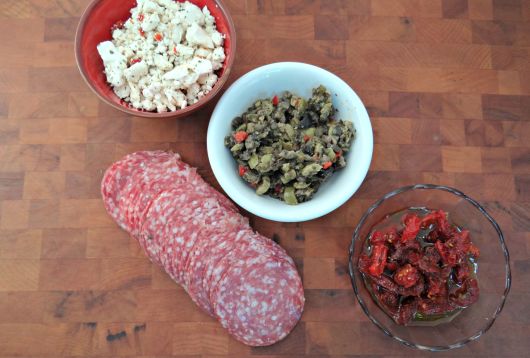 This is an easy recipe to play around with- add or subtract- customize: basically, have fun and make it your own! Plus, this is a great 'pantry recipe,' or one that you can grab almost all your ingredients from the pantry or freezer. Enjoy!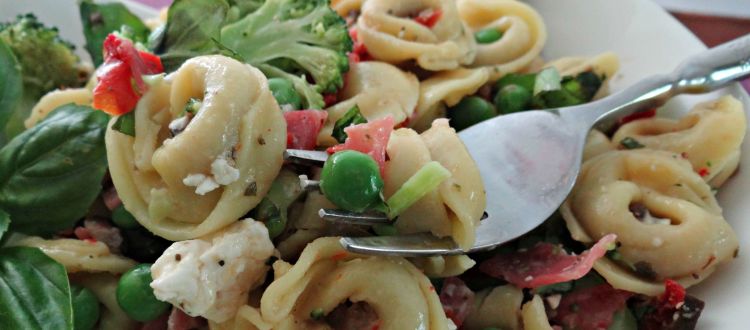 Pesto Tortellini Pasta Salad
1 Bag Trader Joe's dry Pesto Tortellini
1 Small Head of Broccoli
2 Cups Peas
1 Large Handful of fresh Basil – Finely Chopped
3 Tablespoons Chopped Sun-dried Tomatoes in Oil
4 Tablespoons Olive Tapenade
3 Oz. Plain or Flavored Feta Cheese- Crumbled
4 Oz. Sliced Salami – Diced
Salt & Pepper to Taste
Directions: Cook pasta and drain. Chop Broccoli into bite sized pieces and steam to taste ( I like my broccoli al dente.) Place pasta with broccoli and peas into large mixing bowl. Add remaining ingredients and stir. Add salt and pepper to taste. Serve warm or cold, naked or with a favorite salad dressing.
*Notes- if the salad seems dry- add a Tablespoon or two of Olive oil and mix thoroughly. ** For VEGETARIAN version- simply omit the salami and double the sun-dried tomatoes for an extra flavor punch.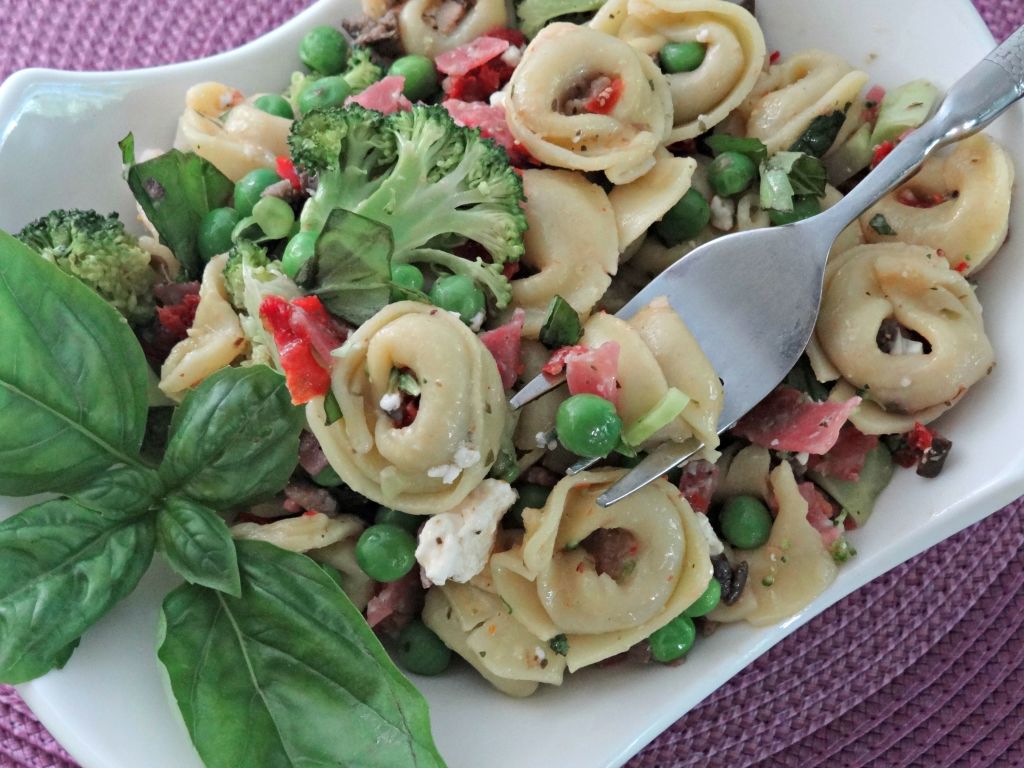 0